THE LOOM HOUSE
This antique log cabin graces the hillside in Blowing Rock, NC.
It embodies the character and spirit of an authentic log cabin.
The photos on this page gives an overview of the steps we take to restore an antique log cabin.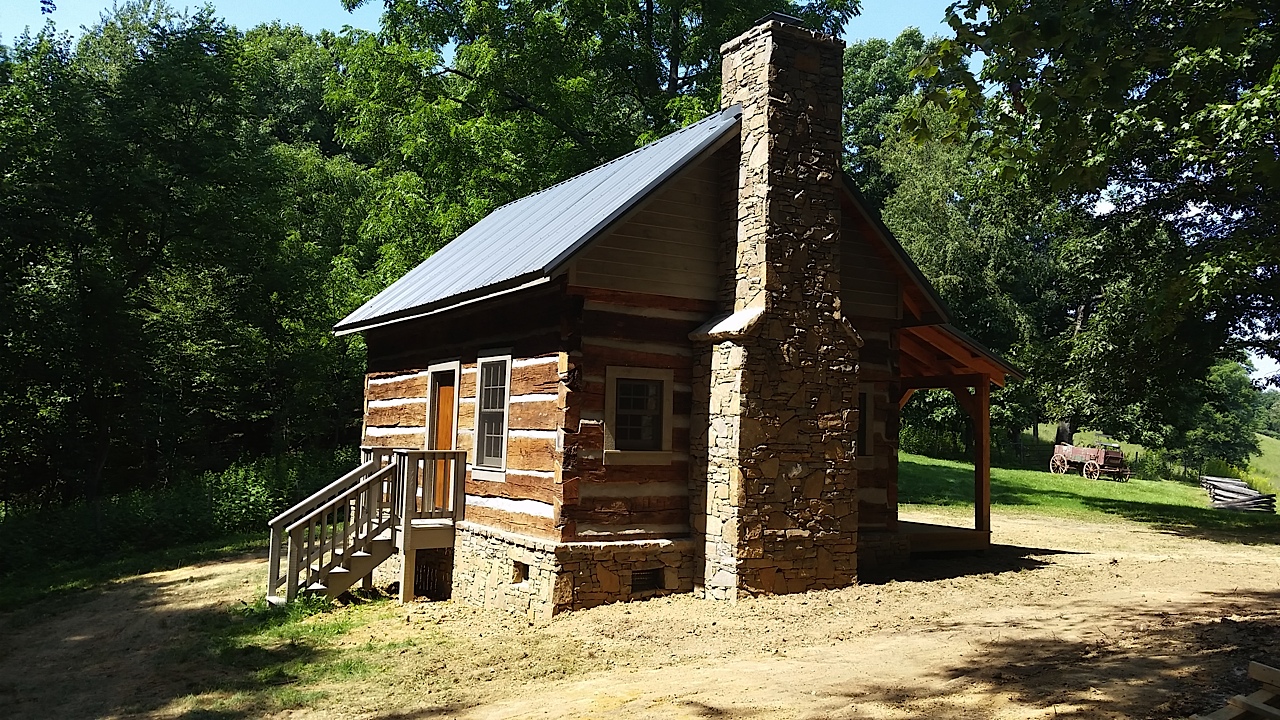 SALTVILLE
This 16′ x 24′ oak and poplar cabin, originally from Kentucky, now rests on a farm near Saltville, Virginia.
The photos on this page tell the story of reconstruction of this antique hand hewn cabin.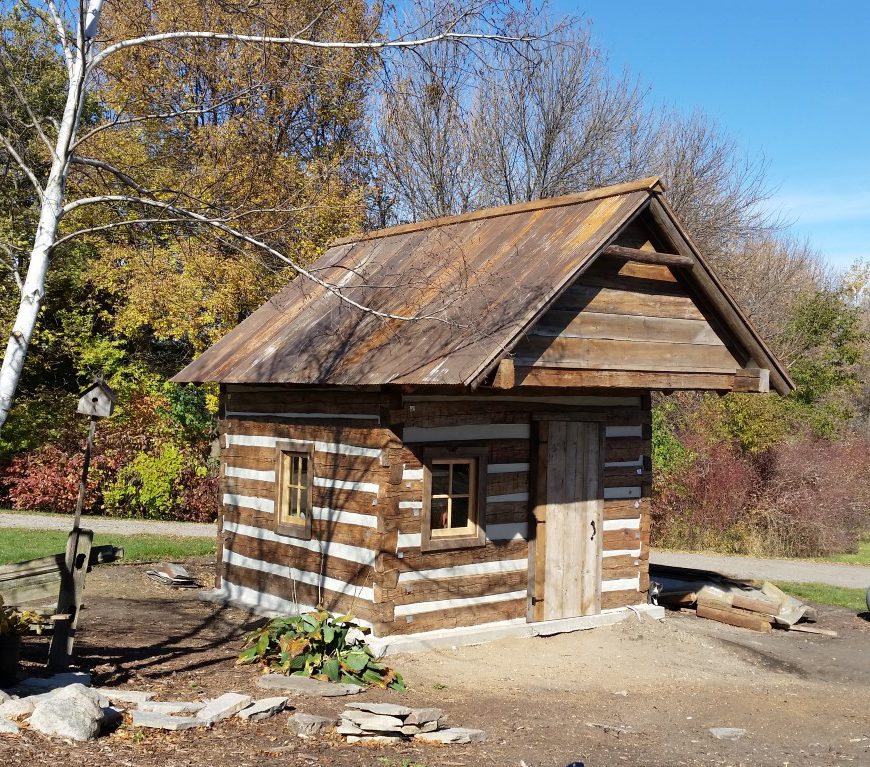 THE SMOKEHOUSE
This Smokehouse is designed after the structures which historically were used to smoke and cure meats.
This one is 11'x11′ and built from reclaimed pine logs with half-dovetailed notches.
The photos on this page show the cabin staged at our facility and reconstructed on its new site.
We hope you enjoy these photos of antique log cabins that we have built and restored.
Please visit our Facebook page for recent cabin restoration photos. We also post restored cabins for rent and for sale.

Check out these sites for more information regarding pioneer life, historic architecture, and preservation of log cabins and barns.
National Park Service: The Preservation and Repair of Historic Log Structures
National Park Service: The Preservation of Historic Barns
North Carolina Dept of Cultural Resources: Celebrate Tobacco Barns
University of Vermont: Taking Care of Your Old Barn
Appalachian Log Structures hosted by Digital Library of Appalachia
Pioneer Farming – Life in a Log Home
Note: These links will take you to another site and open in a new window. Old Log Cabins is not responsible for the content on these linked pages.